This just in
Karin Pender of Countryfolk Keepsakes and her husband are expecting a new four legged, furry bundle of joy!




They've named this precious little pupcake Stella and are impatiently counting down the days until they can bring her home.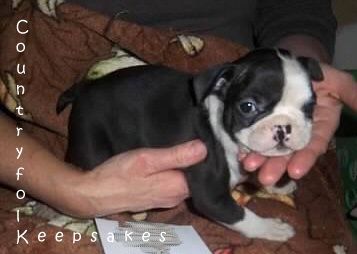 Gracie their Chihuahua is looking forward to being a big sister and Stella (Boston Terrier) is looking forward to chewing on everything in their home.



They will romp and play in the rural New York countryside and have awesome doggy lives.